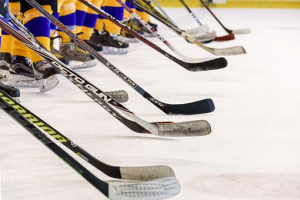 Although the salary cap remains at $81.5 million for the second season, it has not prevented NHL teams from strengthening their squads this year. After the 2021 Stanley Cup, many teams have made significant signings three weeks later during the free-agent market.
For instance, the New Jersey Devils took advantage of free agency to boost their defense.
Today, we will be examining five most improved NHL teams in 2021, their net worth moves, and the impact it has caused. Ready to get started?
Detroit Red Wings
This year, General manager Steve Yzerman has added some young talent to rebuild his squad. As a result, the Detroit Red Wings have traded Anthony Mantha for Jakub Vrana and Richard Panik. However, the G.M. did not stop there; he went ahead to acquire goaltender Alex Nedeljkovic from the Carolina Hurricanes for Jonathan Bernier and a third-round pick. Yzerman also sent Panik and a second-round pick to the New York Islanders for defenseman Nick Ledy.
Nedeljkovic signed a two-year deal for $6million. But, according to experts, the 25-year old could become a regular starter in the future.
Another notable signing is Pius Suter, who has agreed on a two-year deal for $6.5 million. Although Suter has recorded promising results in the 2020/21 season, he ended up on this year's free-agent list. During the 2020/21 season, Suter recorded 27 points in 55 games. However, the Detroit Red Wings have decided to acquire him in the second or third line.
Los Angeles Kings
General manager Rob Blake has acquired defenseman Drew Doughty for the Los Angeles Kings to strengthen his squad. Blake decided to add the veteran's skill after two seasons with youth players.
Blake started by acquiring Viktor Arvidson from Nashville Predators in July. Arvidson has registered more than 31 goals twice throughout his career to reach 61 points. Experts believe that Arvidsson will improve the Los Angeles Kings offense, whose record is currently at 2.54 goals per game and an average rank of 27 last season.
Additionally, the Los Angeles Kings G.M. has signed one of this summer's top free agents named Philip Danault. Danault has agreed to a six-year contract worth $33 million.
Denault can play in the right or left central positions. The 28-year old helped the Montreal Canadiens reach the 2021 Stanley Cup Final land is expected to fill the team's second-line center position and provide Quinton Byfield and Alex Turcotte with more skills on the field.
Blake has also inked Alexander Edler to a one-year deal worth $3.5 million. The player logged 33 points in the 2019/20 season, meaning he could greatly help the Los Angeles Kings in the coming season.
New Jersey Devils
The New Jersey Devils have taken the initiative of building their roster with youth players for the last three years. As a result, the only veteran talent they had acquired was P.K. Subban in 2019.
However, this summer, things were different. The team has splashed a significant amount of cash to sign Dougie Hamilton, who is in his last days of his career. Hamilton has agreed to a seven-year deal worth a whopping $63 million. He is also expected to impact the New Jersey Devils defense and lift them from last season's 26th position.
The Devils GM Tom Fitzgerald also showed interest in Colorado Avalanche's Mikhail Maltsev. According to reports, Fitzgerald made the move since he might lose Ryan Graves to Seattle Kraken during the expansion draft.
In addition, Fitzgerald has increased his goaltending depth after signing Jonathan Bernier in July. Bernier has agreed to a two-year deal worth $8.3 million. But, the G.M. did not stop there; he also secured a scoring star named Tomas Tatar, who has accepted a two-year contract worth $9 million.
Philadelphia Flyers
General manager Chuck Fletcher has made some significant moves in the 2021 offseason draft. On July 17, he traded defenseman Philippe Myers and forward Nolan Patrick for Ryan Ellis. He also shipped rearguard Shayne Gostisbehere in a cost-cutting deal, and two more draft picks to the Amazon Coyotes.
In July, Fletcher also released Robert Hagg plus two other draft picks to the Buffalo Sabres to bring in defenseman Rasmus Ristolainen. Then, after a couple of hours, the G.M. traded left winger Jakub Voracek for winger Cam Atkinson from the Columbus Blue Jackets.
Fletcher has also taken advantage of the free agency to acquire goaltender Martin Jones who signed a one-year deal worth $2 million. Additionally, he added the former Florida Panthers defenseman Keith Yandle in a one-year deal worth $900,000.
Seattle Kraken
The Seattle Kraken GM, Ron Francis, has acquired Phillip Grubauer in a six-year contract worth a whopping $35 million. The goaltender has recorded 30 wins in 40 matches for the Colorado Avalanche. On top of that, he has averaged 1.95 goals, a .922 save percentage, and seven shutouts, consequently becoming the Vezina Trophy finalist.
The G.M. also added two forwards in his squad. First, he secured Jaden Schwartz's signature to a five-year deal worth $27.5 million. The 29-year old is a skillful two-way winger who has recorded more than 55 points five times in ten seasons.
On the other hand, the G.M. signed Alexander Wennberg in a three-year deal worth $13.5 million. The 26-year old has logged 230 points in 471 games throughout his career.
The above signings have improved Seattle Kraken's depth since Ron Francis signed them.
Up to $1,500 Back in Bonus Bets
Your First Bet Is On Caesars Up To $1,000
10 x $100 Second Chance Bets
2nd Chance Free Bet Up To $500